Salma

Creature Class
Hybrids
Range of Health
(info here)
Locations
Novigrad
Weaknesses
Hybrid Oil & Quen
Loot
n/a
Salma is a Creature/Monster in The Witcher 3: Wild Hunt. Salma is a Succubus.


"Unlike other monsters, succubi and menads feel no desire to kill, do not crave human blood and usually do not, in fact, mean any harm at all. They are motivated by one thing and one thing only: an insatiable lust. They try in vain to slake this by engaging in sexual acts with any other humanoid species they encounter. While it must be admitted that their "victims" rarely put up much resistance, this does not mean succubi and menads do not present any danger: their never-ending advances, though pleasurable at first, have pushed more than one man to madness or even death.

Succubi and menads usually can be found near human settlements, including small villages and populous cities. They prowl at night, though when stricken by serious need they will leave their lairs during the day as well. They shower their affections on men as well as women, the young as well as the old, the ugly as well as the beautiful. Some of them are particularly fond of pastors and other holy men, whose seduction they treat as a sort of game.

Though succubi are peaceful by nature, when forced to fight they will defend themselves fiercely. One should thus not be fooled by their fair appearance — under the velvety skin of their arms lie muscles of iron, and a blow delivered with their rear, goat-like legs or the thick horns on their head can easily crush bone."
Salma Information
Strategy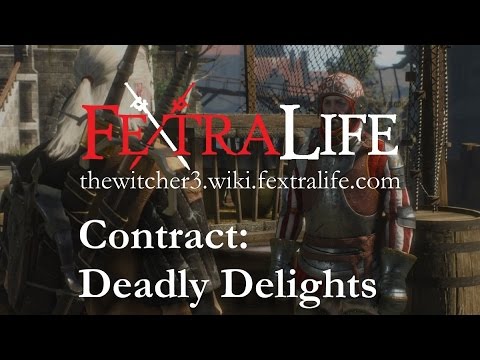 Trivia & Lore
It's not necessary to kill her. Geralt can talk to her and decide to let her go. She will give a nice sword and proof for guard in reward. The consequences though are to be discovered by Geralt later in game.
Join the page discussion
Tired of anon posting? Register!