Scavanger Hunt: Cat School Gear
is a quest in The Witcher 3: Wild Hunt. This guide will teach you where to go to obtain the weapons and armors for this quest. The Cat School Gear set gives Geralt more power in fast attack and higher critical hit chance as well as damage.
There are totally four versions of Cat school gear. Including the Standard, Enhanced, Superior and Mastercrafted versions.
Below is the guide for you to find the standard Cat School Gear, you can also find advanced ones
here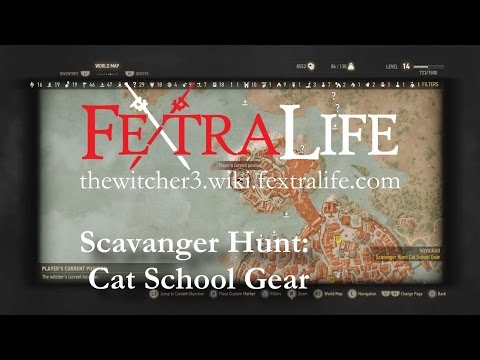 Video:
Getting below Temple Island
by FiOth
You can find the