D'ao is an Creature/Monster in The Witcher 3: Wild Hunt. D'ao is an Earth Elemental.

"How to survive an encounter with an earth elemental? Simple. Run. Fast as you can.
— Nino Murk, bounty hunter

Earth elementals are made of mud, clay, sand and rock dust clumped together with water and brought alive with magic. While seemingly slow and ponderous, these creatures are nevertheless dangerous and should be avoided at all costs."
D'ao Information
Found in: Ermion's laboratory in Kaer Trolde keep
Associated Quests: The King is Dead – Long Live the King
Strategy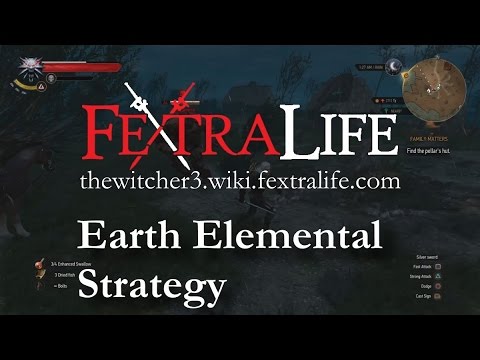 Trivia & Lore
Notes on Lore and players notes go here.
Join the page discussion
Tired of anon posting? Register!